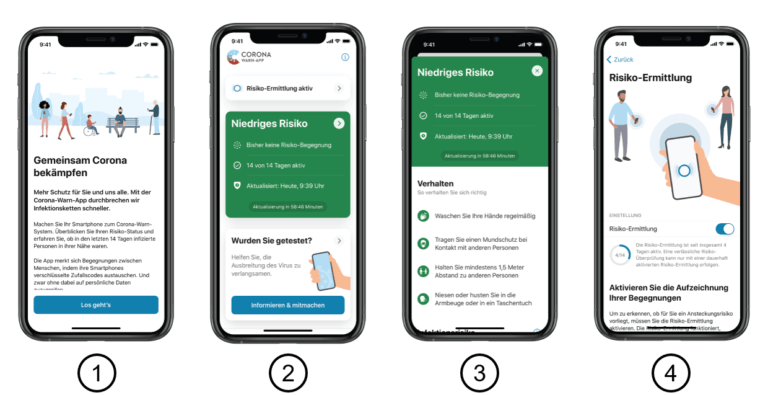 The Corona warning app has received the next update that has already been announced. Version 1.11.0 of the app now provides users with the known data of misery on a daily basis. In addition, it is now also displayed how many users have already entered their positive test result via the app.
The next update for the Corona warning app (Affiliate link) has meanwhile arrived, the developers at SAP and Deutsche Telekom had already announced the update. The update now brings additional statistical key figures to the app. It is the data that all German citizens have seen every morning in the newspaper and in many other places since the beginning of the pandemic: Daily infection numbers, R-value, and the 7-day incidence. In addition, the app now shows how many users have already shared a positive test result via the app, because this is the big weakness of the app: With around 25 million downloads, this number is still far too little to make the app an effective tool to fight pandemic.
In the meantime, new functions that have been discussed on various occasions are still being dispensed with, such as the option to register and de-register via the app when visiting a location.
Innovations in detail
The development team is adding these notes to its latest update:
With this update we provide you with bug fixes, improvements in accessibility and adjustments in the app texts.
In addition, the following information is now available in the app:
– Number of confirmed new infections
– Number of warning people
– 7-day incidence value
– 7-day R-value
---
* The product links used here are affiliate links that enable us to receive a small commission per transaction if you shop via the marked links. As a result, you as a reader and user of the offer do not suffer any disadvantages, you no longer pay a cent. However, you are supporting the editorial work of WakeUp Media®. Many Thanks!