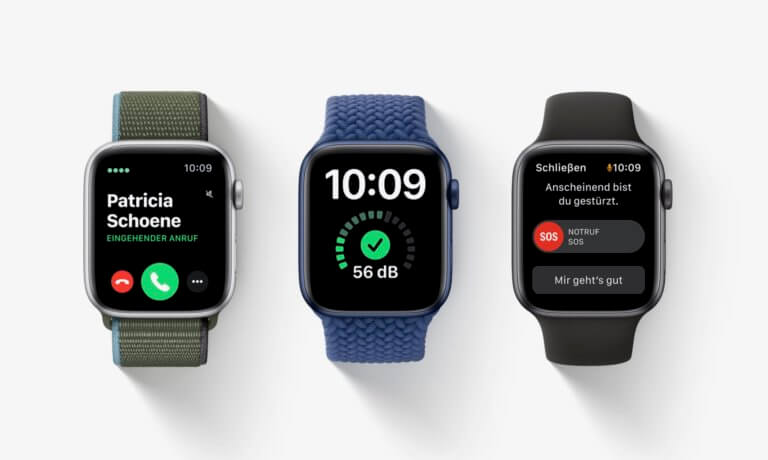 Apple also distributed watchOS 7.4 Beta 5 to the developers tonight. This new version also follows the previous eBeta one week. The final update should only be a few weeks or days away. watchOS 7.4 provides the prerequisite for unlocking an iPhone with a mask using the Apple Watch.
Apple also rolled out watchOS 7.4 Beta 5 for registered developers tonight. IOS 14.5 and iPadOS 14.5 Beta 5 as well as macOS Big Sur 11.3 Beta 5 were also issued to the developers.
In order to be able to load and install Beta 5 of watchOS 7.4, the Apple Watch must be on the charger, the battery of the watch must be charged to at least 50% and the Apple Watch must be connected to the same WLAN as the paired iPhone.
The nature of the innovations in watchOS 7.4 Beta 5 is not known. Above all, however, it should only have been a matter of improvements in performance and stability.
Update for all users should come soon
The release intervals have already shrunk, the update to watchOS 7.4 for all users is expected soon. The approval may already take place in the coming week.
watchOS 7.4 makes it necessary to unlock an iPhone with a mask that has Face ID; the Apple Watch must be unlocked and carried on the arm for this purpose. If an iPhone is unlocked in this way, the watch indicates this with a vibration similar to the one that occurs as soon as a Mac is unlocked with an Apple Watch.
In addition, watchOS 7.4 brings various improvements, especially for Apple Fitness +, that are not relevant for users in Germany.