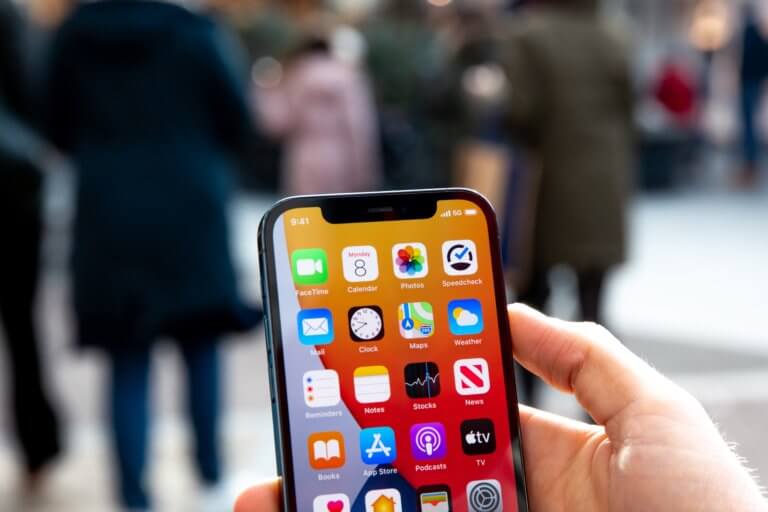 display
Data protection, cross-site tracking and encrypted surfing are topics that hardly anyone interested a few years ago. It's different today. Apple in particular has become a pioneer and attaches great importance to this with every new iOS and macOS. But even Apple's Safari is not ideal here. Third-party apps like AdGuard, for example, get even more out of it. In this report, you can find out what advantages users get when surfing with AdGuard, how they can block advertising and prevent tracking. In addition, you can win 10 licenses at the end. Thank you for reading.
Many thanks to AdGuard for helping us with this report. So this isn't a review, it's an introduction.
At the very beginning: What is AdGuard anyway?
AdGuard is an ad blocker, but also much more than that. The program for iOS and macOS blocks all types of advertising including banners, text ads, Flash animations, pre-rolls, pop-ups and much more. It is noteworthy that AdGuard is able to remove advertisements not only in Safari on the iPhone or Mac, but also in the apps themselves on the device. That doesn't always work, but it's still very pleasant.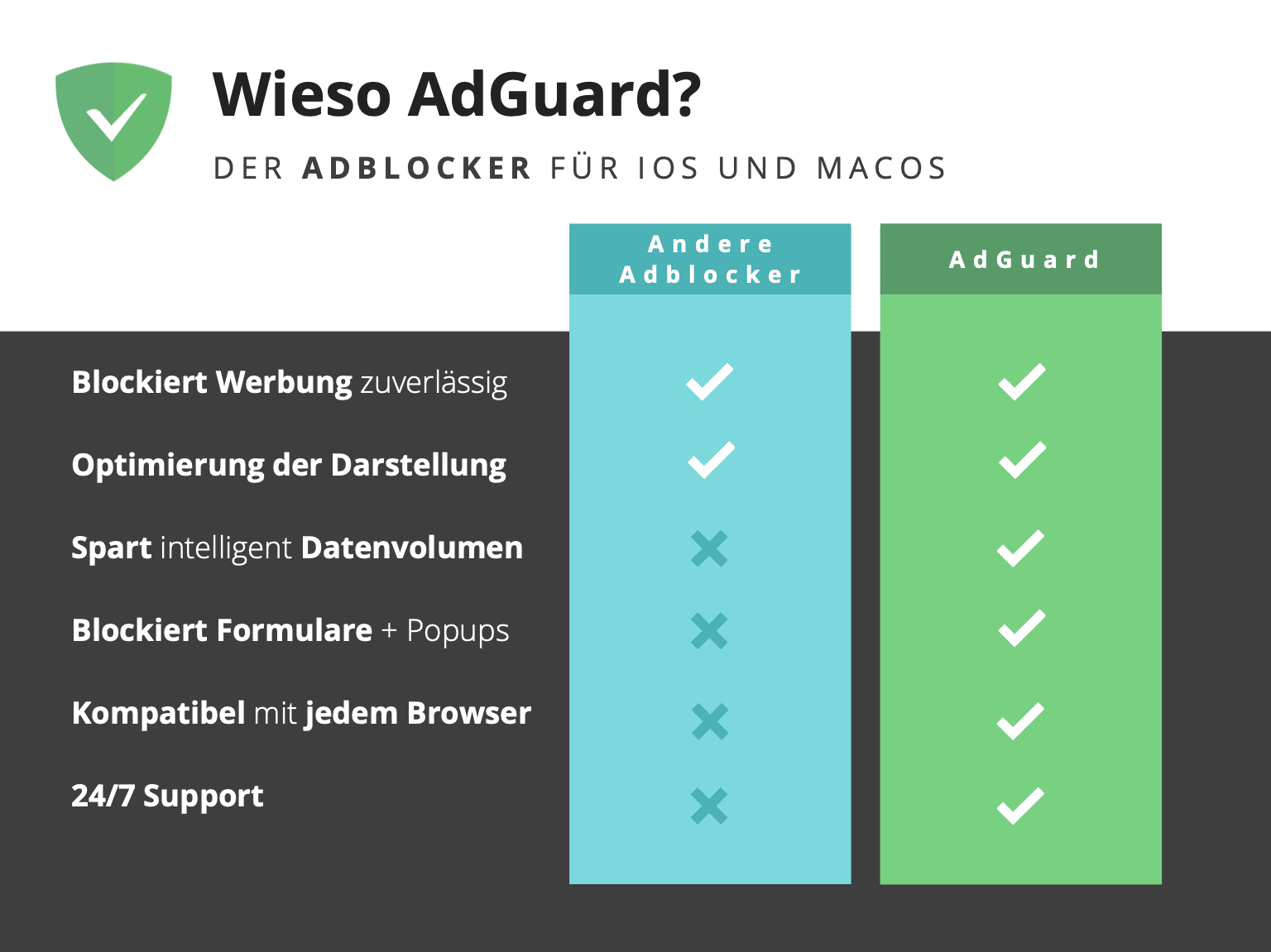 In addition, the tool uses intelligent software to reduce the loading time of websites and thus save data volume. AdGuard also warns of suspicious websites and malware, as well as forms and services that could contain phishing or other fraudulent traps. A small VPN service with at least 43 locations is also included.
Why should I need that?
Seriously: The likelihood that AdGuard will protect you from a virus on your iPhone is slim to none. The iPhone and iOS are so secure that AdGuard can do little to improve them. It looks different with annoying pop-ups, tracking across pages, inappropriate content or phishing attacks.
Now there are many ad blockers on the market, so why exactly download AdGuard? We looked at 5 of the top features and described them in more detail for you.

DNS Filters: An Explanation
AdGuard offers its own DNS filter on iOS and iPadOS. But what is that exactly? Every time the iPhone or iPad connects to the Internet, a request is sent to a domain. Since the device cannot do anything with a domain, it is forwarded to a DNS server and translated into an IP address.
This can also include requests that are sent to servers to display advertisements. This is exactly what the AdGuard DNS filter can detect and redirect into a black hole. It doesn't even matter whether you're using the Safari app or using a locally installed app. Of course, you can also block other services yourself using the DNS filter.
In simple terms: You only get to see the content that you really want. The advertisements and requests for services that you have blocked yourself simply go under in the background.
Finally see background activity
The iPhone and iPad very often communicate with the Internet in the background. The mean thing is that you don't see this traffic and it is so quickly forgotten. Therefore, you should take a look at AdGuard's list of activities. This shows all requests sent to the Internet within a selected period.
And if something suspicious should appear there, the traffic can be blocked with the DNS filter of AdGuard just described. Otherwise you hardly have this kind of transparency. The function of AdGuard is really cool!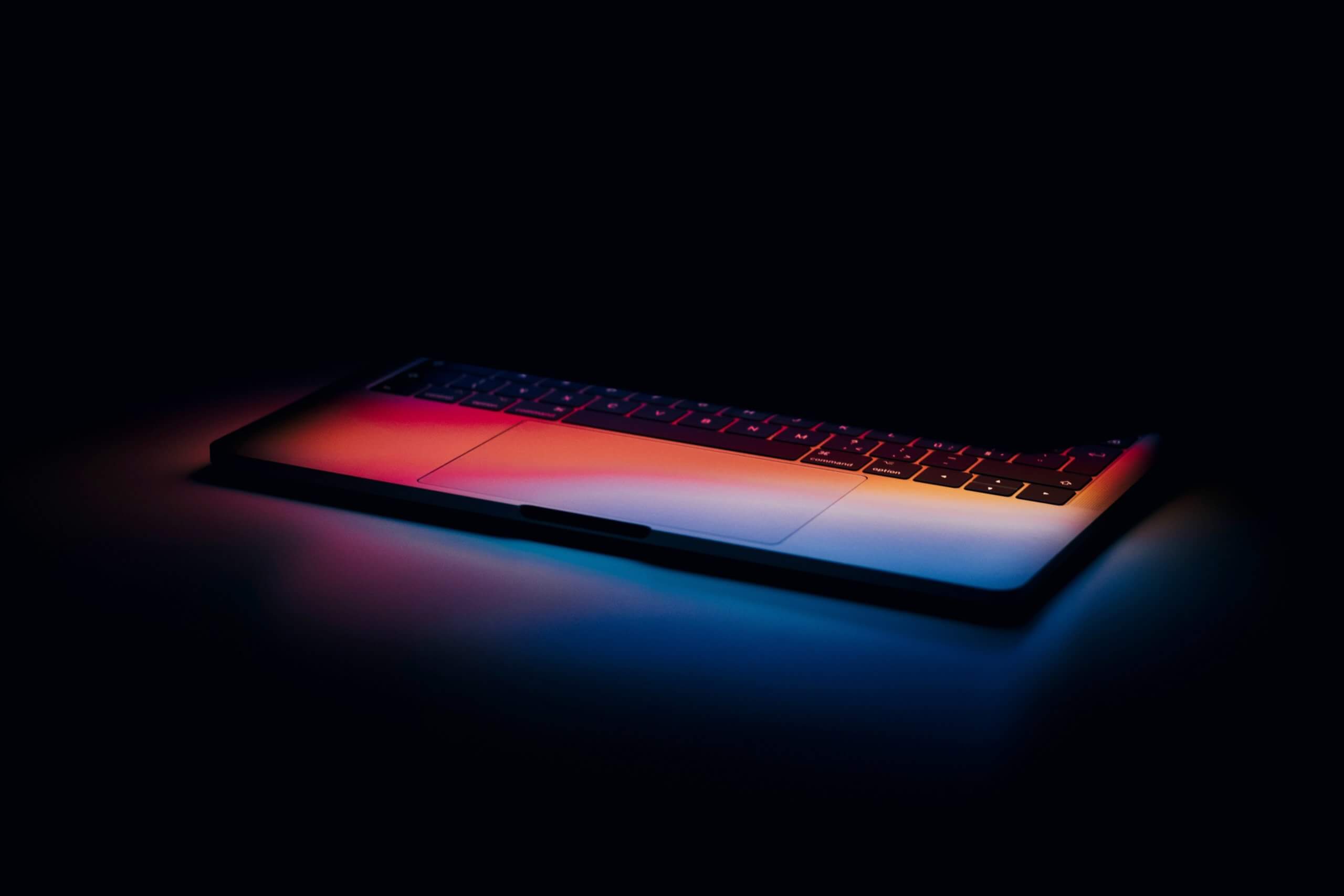 No annoying advertisements and pop-ups
Who does not know her? Ads and pop-ups that felt everywhere you surf. It doesn't matter whether you watch YouTube videos or visit web portals. In addition, they can contain so-called trackers. They remember which pages you visit, display advertisements accordingly and also save data such as your own IP address for these purposes. AdGuard eliminates both problems in one fell swoop. It does not matter whether you are on iOS or iPadOS or macOS.
Safari already has similar functions, but they are not as sophisticated and intuitive as AdGuard. In addition, AdGuard can also be used in Chrome and other browsers, which means that you are not necessarily bound to the Apple solution.
On the one hand, this ensures more privacy. On the other hand, this saves a lot of data volume, since in fact no advertisements have to be loaded.
Parental Control 2.0
AdGuard also helps if you have children who use the smartphone from time to time. After all, you don't want them to penetrate too deeply into the vastness of the Internet. There are two options here: Either you lend a hand and block unwanted content, or the app does the job itself. The DNS servers available include the "AdGuard DNS family protection". Among other things, this prohibits content that is intended for adults.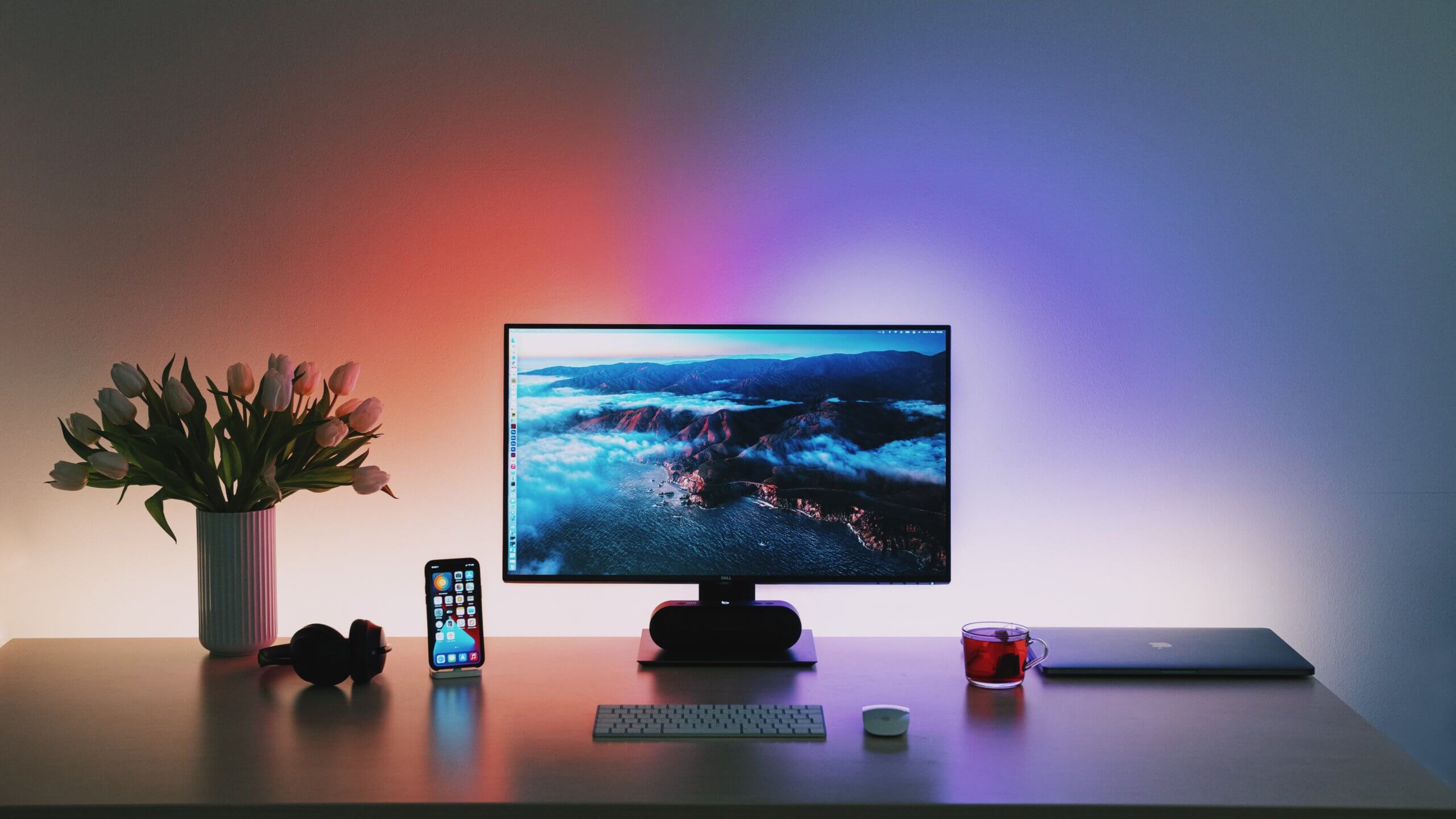 Protection against malware and fraud trap sites
Ads and unwanted traffic are annoying, but not really bad. It becomes uncomfortable when a website contains malware or scam traps. Malware in particular can be very dangerous as it can cause a lot of damage when downloading from unknown websites. With the built-in mechanisms, AdGuard recognizes this and can warn the user about it. As always, there is no such thing as 100% protection, not even with AdGuard. You should be aware of that.
Prices
AdGuard is for Android, Windows, macOS, iOS and iPadOS (Affiliate link) available. In addition, the developers for Chrome, Edge, Firefox and other internet browser extensions. To use AdGuard, you need a paid license. You can find out exactly which ones exist this side remove. The prices differ depending on the range of functions and also the devices that you want to have with you.
The editors' conclusion
One thing is certain: AdGuard does not offer 100% protection, not even 99%. And you can't block every advertisement with it, no program is perfect. But the tool makes everyday life much easier and is a great add-on for Apple devices.
If you are looking for more privacy, data protection and speed while surfing despite Apple's services, you should definitely take a look at AdGuard. The DNS filter and the ad blocker protect you from many additional abysses. In addition, you can enable your children to surf the web safely through the "AdGuard DNS Family Protection" server and use many other features that you can use here at AdGuard can see.
COMPETITION: Win monthly licenses for AdGuard
If you now feel like using AdGuard to its full extent, we have a competition ready for you again with this app presentation. By commenting under this article, you can choose one of a total of 10 monthly licenses for AdGuard win. This is perfect for testing the service and then deciding whether to continue using AdGuard in everyday life.
Just write for it 1 comment under the article. With this in mind: Have a nice weekend and thank you for reading our report.
---
* The product links used here are affiliate links that enable us to receive a small commission per transaction if you shop via the marked links. This means that you as a reader and user of the offer do not suffer any disadvantages, you no longer pay a cent. However, you are supporting the editorial work of WakeUp Media®. Many Thanks!