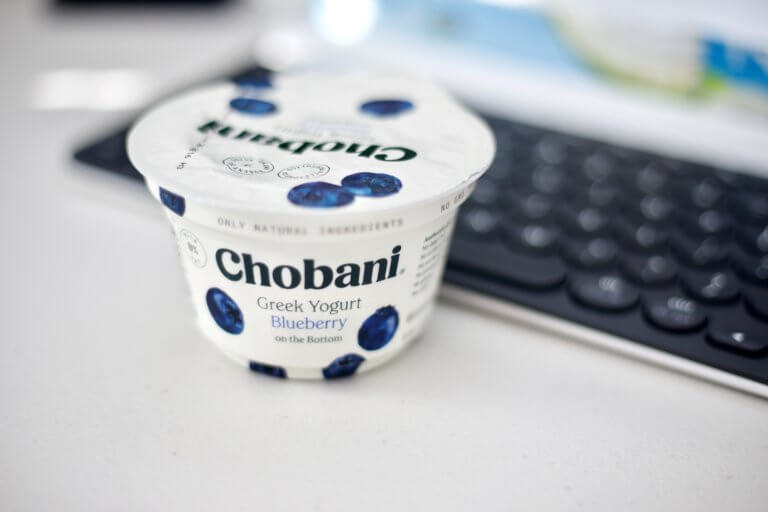 She had ordered an iPhone 12 Pro Max. Instead, she got a plain yogurt – with an apple flavor after all. Still, the disappointment must have been considerable. Apple has launched an investigation into the matter.
The Chinese Liu had one for the equivalent of over 1,500 euros iPhone 12 Pro Max (Affiliate Link) ordered. She had placed the order directly on Apple's website. When she finally opened her package, however, a discouraging discovery followed: instead of the expensive smartphone, the shipment contained a drinking yoghurt – with an apple flavor, as the customer explained in a video that was uploaded to Chinese social media.
Apple and logisticians announce an investigation
Apparently, the iPhone that Liu ordered had been exchanged for the food somewhere in the mail, which is currently unclear, according to the Chinese Media reports however, where this has happened. After the responsible police authority had officially declared the case an act of theft, the delivery service announced an investigation into the shipment. Apple also responded to the incident and also spoke of examining the process.
Meanwhile, users are discussing the possible background under Liu's post: Has an employee from Aple's dispatch warehouse managed the exchange? Did it happen to the logistics partner or did the customer end up being lured to a fake website by fraudsters? In the past, frauds related to Apple products have been observed more frequently, but most of the time it was a much larger-scale incident with thousands of devices being siphoned off. On the other hand, the fact that a scammer kills an individual with their order is new.
For Liu, this was definitely the most expensive yogurt ever made.
---
* The product links used here are affiliate links that enable us to receive a small commission per transaction if you shop via the marked links. This means that you as a reader and user of the offer do not suffer any disadvantages, you no longer pay a cent. However, you are supporting the editorial work of WakeUp Media®.
Many Thanks!