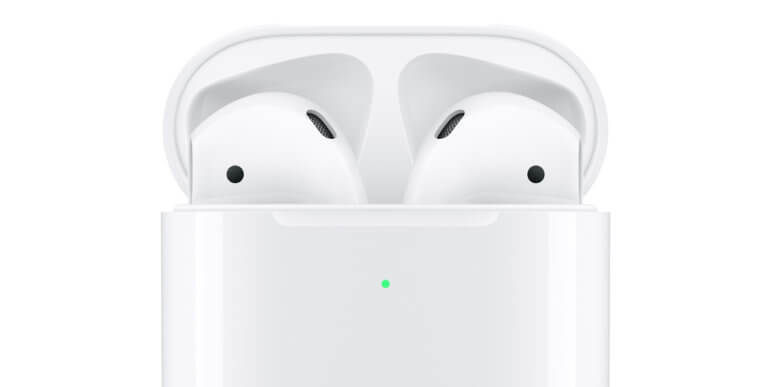 The AirPods are still a dominant factor in the market for hearables: For a long time Apple's headphones were apparently unreachable here, but the lead could shrink in the next few years. The reason: the market is only just beginning to develop.
Apple is still setting the tone in the hearables market worldwide: At first glance, the dominance of AirPods seems as overwhelming as ever, that shows a current assessment by the market researchers at Strategy Analytics.
After that, the AirPods have almost 50% of the global market share in TWS sales.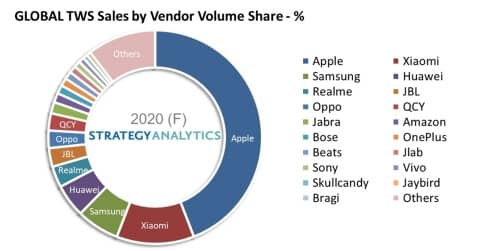 Behind it, the competition for Xiaomi, Samsung, Huawei and the other players has gathered by a large margin.
The dominance of AirPods could wane in perspective
Although this still looks like a home game for Apple, the statistics of TWS sales could get a bit more interesting in the next few years. The reason is less an expected weakness of the AirPods than an expected extreme growth in sales overall. The market grew last year too Due to the pandemic by around 90%, around 300 million units were sold worldwide. But that's just the beginning, says Strategy Analytics. In its assessment, the market research company is assuming a market that has not yet been developed. According to the analysts, only one in ten consumers worldwide owns true wireless stereo headphones. This shows that the market has not reached saturation for a long time, as is the case with smartphone sales, for example. Against this background, a significantly more intense competition on the TWS market can be assumed for the future.